See on Scoop.it – Beautifully Dressed Up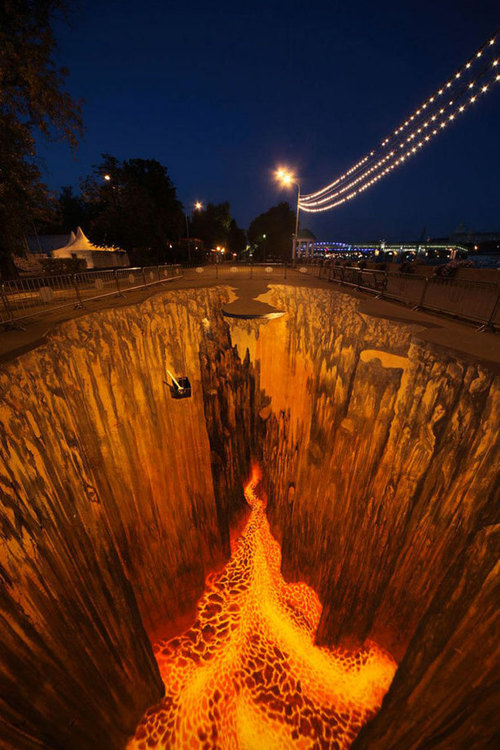 Certains artistes de street art se passionnent à transformer des rues en d'immenses illusions d'optique. En peignant sur la chaussée, ils réalisent des oeuvres en 3D qu'on jurerait réelles au premier regard.
See on dailygeekshow.com
Because of his grounding in traditional painting and modern communication, Mueller uses a more simple and graphic language for his art. He paints over large areas of urban public life and gives them a new appearance, thereby challenging the perceptions of passers-by. The observer becomes a part of the new scenery offered. While going after their daily lives, people change the statement of the paintings by just passing through the scene.
The artist : Edgar Muller